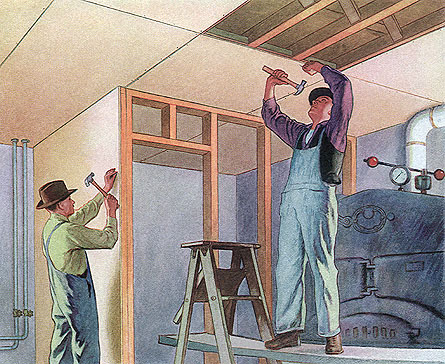 ERIC GAGE CONSTRUCTION

---

Welcome to my business page. I started working for myself in 1994 as a residential repairman.
It was scary at first, jumping into the self employment world with both feet,
but I made a decision
and I stuck with it. I can say I haven't regretted it for one minute.
It is the most rewarding thing I have ever done.
I started out with just myself. Now I have 3 people working for me.
Most of the work I do is on older houses in need of repair.
We do interior and exterior painting, roofing of all types, sheetrock repairs, and all types of home repairs. Painting has become one of our primary sources of income.
I have numerous satisfied customers that will swear I can do no wrong but believe me I can.
I am insured and I guarantee my work.
I do as much work as probably anybody in Ardmore
My rates are cheap and my work is good.
Don't get me wrong. I'm not the cheapest man around but I am reasonable. And I do good quality work for the money.
---
Local Realty companies have been my bread and butter in the last few years. They always need something done before a sale or on rental property. I also do work for the Ok State Department of Human Recources.
I build handicapped ramps,
widen doors for wheel chairs, build showers and bath rooms, and other things concerning handicapped, wheelchair ridden people.
---
For any type of home repairs call: Eric Gage Construction
580-226-7960
BACK TO MAIN PAGE